Heritageworks is dedicated to promoting good practice in all aspects of Cultural Heritage both here in Canada and further abroad. We offer a range of services and training opportunities in conservation and archaeology. Our team works closely with universities, building professionals, local societies and all levels of government to deliver effective and lasting conservation projects.
We are comprised of craftspeople, conservators, archaeologists, architects, engineers and conservation practitioners. Together we have a broad international experience of vernacular buildings, traditional building materials and the craft skills necessary to shape them.
We believe that everyone has a stake in the stewardship of our historic places. Further, that skilled and informed use of traditional materials is not only good for our historic buildings, but good for the environment and good for the soul!
Ben Gourley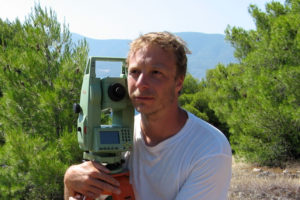 Ben is a building conservator and archaeologist with a BA in classical archaeology from Queen's University, an MA from the University of British Columbia, and an MA in architectural conservation from the University of York.
He and has worked on a range of buildings and landscape related projects in both the educational and private sectors, with a geographical focus split between the UK, the Mediterranean and Canada. He is currently an instructor with the Cultural Resource Management program at the University of Victoria, and a research associate with the Department of Archaeology at University of York.
Gord Macdonald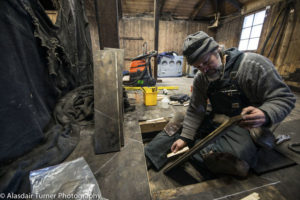 Gord is a master carpenter and building conservator with more than 30 years' experience working with wooden buildings and timber structures.  He has led his carpentry teams through a range of interesting and award-winning projects from the restoration of medieval castles in Europe to the re-creation of a 30-ton Roman war machine for BBC Television.
Gord has worked at many diverse locations including the equatorial jungles of Suriname and the Ross Sea area of Antarctica where he has spent nine seasons and more than a year 'on the ice'. He is an instructor with the Cultural Resource Management Program at the University of Victoria where he teaches practical building conservation, and a PhD student (Archaeology and Ancient History) at the University of Leicester. His thesis is the "Impacts of Global Climate Change on Polar Heritage". Gord is the Chairman of Heritage BC and the founder of the specialist carpentry company Macdonald & Lawrence (M&L); he lives in the Cowichan Valley with his wife and daughter.